BackLit Cabinet Signs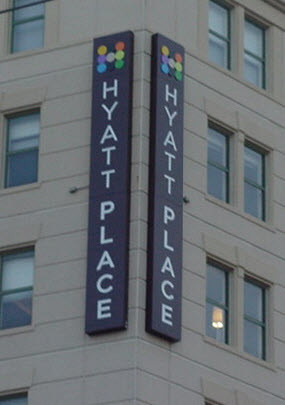 Backlit cabinet signs are one of the most cost-effective sign types that we can build for you. They are also one of the oldest style sign types and were very commonly used at one time. We can build you a backlit cabinet sign for your building or a freestanding version for roadside exposure as well. This sign type is typically square or rectangular in shape and we can build one to any size requirement you may need. We offer two types of lighting for these signs.  The old-style DHO fluorescent lighting or we can outfit your sign with the newest LED high efficiency lighting available as well.
Our skilled artist and fabricators can paint your new backlit sign your choice of any color using the high-quality Matthews Grip-Guard painting system to ensure a beautiful, smooth, even, durable finish that will give your sign years of strong color and protection.
As with all the signs we fabricate at Alternative Signs, we will build your sign to meet or exceed the latest NEC building and electrical codes standards.