Survey & Permitting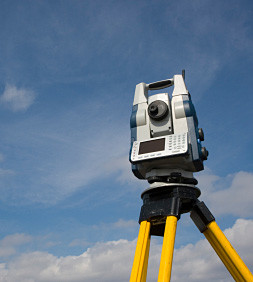 You can trust Alternative Signs & Graphics, LLC as your one-stop shop for your site survey and permitting needs.  If your daily scope of work includes purchasing signs and having signs installed on a regular basis, then you know well the importance of accurate information.  Alternative Signs prides itself on dotting the i's and crossing the t's in its daily operation.
A very important part in which we maintain a high level of focus in doing this is when we engage in our sign survey services.  Sign surveying is one of the first steps in new sign projects and the information has to be accurate.  Our sign surveyors are instructed and managed to the highest level to ensure that the information they provide is as current and accurate as possible.  Some of the important information that our surveyors pay attention to are not only overall size of storefront, sign band, etc., but also the exact construction thickness and accessibility of the sign band area.  Our sign installers have to know the precise best hardware to use to install the client's sign and the best material to seal all penetrations to prevent future damage to our valued client's buildings.  We run our sign surveyors all across our lovely state of Louisiana to include cities such as Marrero, Slidell and Baton Rouge.
Sign permitting seems as somewhat of an obstacle for our clients as well as some of our competitors we are told.  Alternative Signs prides itself on its expert permitting services.  We have built a solid foundation with our Louisiana state sign contractor's license, along with our state electrical contractor's license.  With our vast licenses, we are able to pull permits in New Orleans, Metairie, Kenner & every other city in Louisiana.  If one our valued clients desires to have more signage than is permitted under the local parish sign ordinance, in an effort to satisfy our most demanding customer's, our staff will work diligently to push a sign variance package through to the highest level of government possible.  With local sign ordinances becoming more and more strict in our most popular cities such as New Orleans, Metairie and Marrero, sign variances are becoming more and more important.  The ability not only to prepare a sign variance package for submittal but to have it granted/approved successfully is something that our permitting department strives for at Alternative Signs.
.