Sign Face Replacements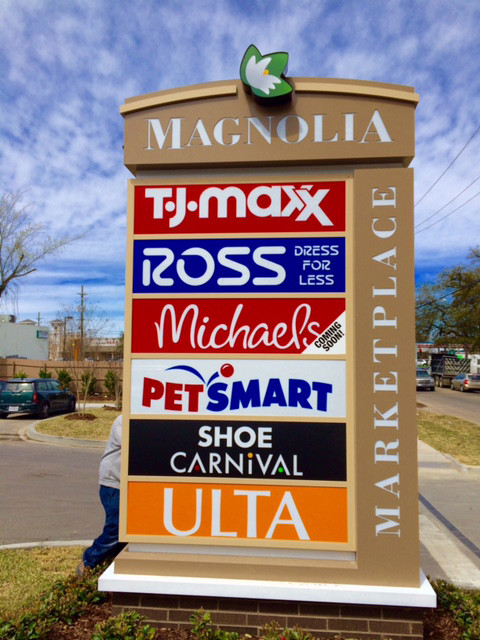 Alternative Signs & Graphics, LLC has been designing, fabricating and installing sign face replacements for pre-existing backlit sign cabinets, pylon signs and pre-existing pole sign cabinets for years.  If a customer already has use of a pre-existing backlit cabinet sign, we can often repair it, service the lighting and make a new sign face replacement for a fraction of the cost of replacing the entire sign system.  Our expert sign manufacturing department can provide your company with several types of sign face replacements to include Lexan face replacements, acrylic face replacements, flex face sign replacements, etc.  When our graphics department picks materials to be used on the various kinds of sign face replacements we offer, we always strive to use materials that will allow our customer's new sign faces to be as vibrant and eye catching as possible.  We always make sure that the vibrancy of your new sign faces will last the test of time.
For a more classic look, Alternative Signs offers traditional pan-faced embossed sign face replacements, which gives your cabinet sign face a more dimensional and traditional look.
We also do face replacements for pre-existing channel letter signs.  At our customer's request, we will send a service crew to your site to remove your channel letter faces, take patterns of your pre-existing letter faces and fabricate and install new faces, giving your pre-existing channel letter sign a brand new look for a fraction of the cost of a new one.