Interior Signage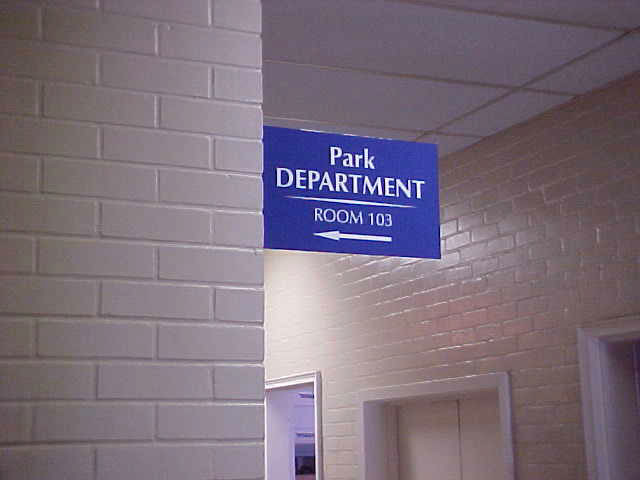 Alternative Signs offers a vast array of interior signs.  From wayfinding and ADA signs to custom reception area signs, Alternative Signs can design, manufacture and install any type of interior sign.  We use the highest quality materials available such as brushed metals and acrylics.  The options of materials and colors are endless and give our customers the flexibility to create their custom interior sign to match their décor.  Standoffs are a great way to give your interior sign the character and dimension needed to set it apart from any ordinary interior sign.  Routed aluminum backed with plexiglass is a sleek, modern sign type that has become more popular.  Our skilled graphics designers are ready to create your custom interior signs today!
ADA (Americans with Disability Act) signs are required in many office complexes to help the visually impaired successfully navigate through a building.  Our highly skilled installations crews are well equipped with the knowledge necessary to install the signs to meet the requirements set forth by the ADA.
Our team at Alternative Signs designs, manufactures and installed many types of interior signs including:
Corporate identification
ADA signs
Wayfinding signs
Directory signs
Door signs
Reception signs
Office signs
Retail signs
Menu board signs
…and much, much more!