Custom Neon Signs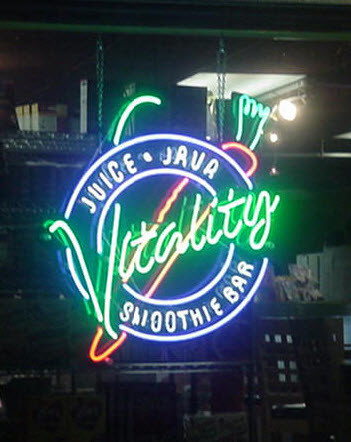 Custom neon signs are one of our favorite signs to design, fabricate and install here at Alternative Signs.
Completed neon signs at a valued client's place of business is almost always recognized as a piece of art. The eclectic ambience neon lighting creates for a business, restaurant, hotel or after-hours establishment is invaluable. The artists, designers, glass blenders and installers at Alternative Signs have been living and breathing neon for 30 years under our roof. We have designed, fabricated and installed more neon signs on Bourbon Street and the French quarter District in general than any other company in our area.
Though some may say that neon is a dying art, Alternative signs will continue to provide quality neon signs, installation, and neon sign service for the New Orleans area for the foreseeable future, because we understand the value of art and history in this place we call home.
As with all the signs we fabricate at Alternative Signs, we will build your sign to meet or exceed the latest NEC building and electrical codes standards.