Channel Letters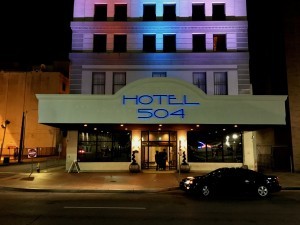 Channel letters are the most common and popular type of sign in today's business environment. Our company uses the latest technology and equipment to bend, cut and shape metal into professional clean looking logos for our customers throughout the great state of Louisiana on a regular basis. In the past, when only neon lighting was available to be used inside of our channel letters, there were limits to the designs that could be made and use for our valued customers channel letter signs. Today, however, with the use of so many types of LEDs in our facility, we can design and facilitate lighting in almost any creation that our art department may design for our customers.
Quality that Matters
When quality matters, Alternative signs is the number one sign installation company in the area. Our skilled artists and fabricators take pride in all the channel letters we fabricate; so, we take the time to manufacture them free of defects and imperfections.  We manage each job responsibly to make sure that your sign meets latest NEC building and electrical code standards.
That said, hard and good intentions are only one half of our formula for success.  At Alternative Signs, we invest heavily into the technology we use to make sure that our products outshine the competition every time.  Our micro mig-welding system allows us to weld all corners, seams, and structural components, even inside the tightest areas of our channel letters.  In contrast, many other sign companies in our area are known to cut corners using various types of glues, staples, rivets etc. While these other techniques may prove adequate in other parts of the county, they are not meant to handle the constant storms of the Gulf Coast region.
Our channel letters quality of lighting is also manufactured to exceed and outlasts our competition. Our years of experience have taught us to only use the best LEDs available on the market.  We also use specialized software that helps us lay out our lighting to achieve a perfectly bright and even glow on every letter.
Types of Channel Letter Signs
Depending on the overall look that our customer is seeking, our sales department may recommend a standard lit channel letter, a reverse lit / halo lit channel letter, or an increasingly popular channel letter type called a combination lit channel letter.
Standard-lit: This sign has custom bent letters with a plastic face that is attached to the front of the letter with a product called Jewelite/trim. LED lights are typically mounted inside the letter which lights the plastic face up at night. This gives a high impact bright look to our client's brand.
Reverse lit/Halo-lit: This sign has metal sides and a metal face. It can be painted any color the customer would like.  We typically install LED modules inside the letters facing the wall and this creates an even halo around each letter at night and gives a very professional, upper scale appeal to the client's brand. These channel letters can be mounted individually to a building or they can be pre-mounted to a raceway as well if the backside of the wall is not accessible for secondary wiring.
Combination: This sign has metal sides and a plastic face. We typically install LEDs facing the front plastic face and the back of the letter on this sign type. At night, the face lights up brightly from the front and each letter also has an even halo of light coming from behind it as well.