Sign Installation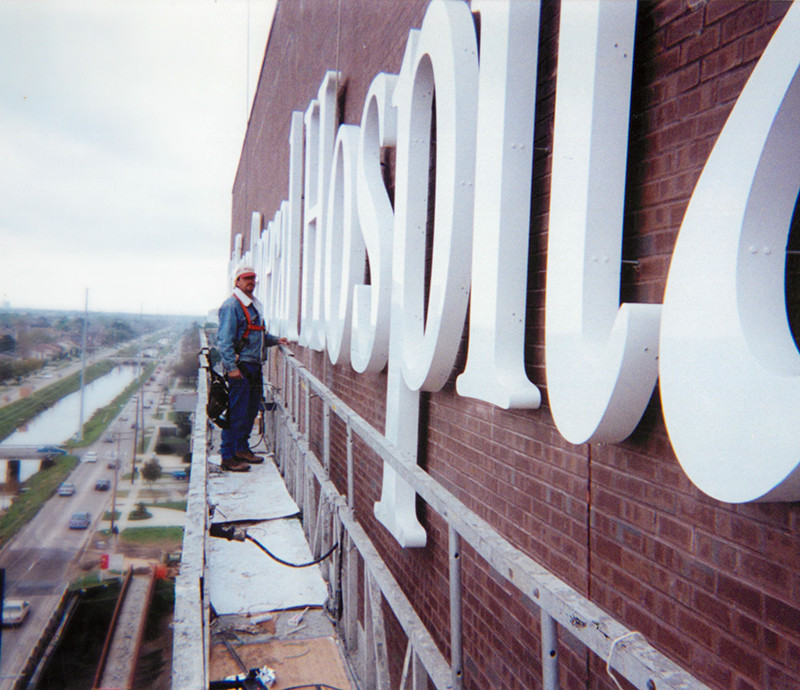 Sign installation services have been performed by Alternative Signs & Graphics, LLC for our valued clients in New Orleans and its surrounding cities for over 30 years. Our skilled sign specialists are experienced in all facets of sign installation services, from the simplest project to include channel letters and channel letters on raceway to more intricate types of installations to include projection mounted signs which must be secured in a safe manner so that they will never come down unexpectedly. Alternative Signs' crews also install large, oversized pole signs. We can provide our clients with sign installations to include pre-engineered footing foundations supported with rebar cages to support huge, oversized pole signs that our customers with highway and interstate locations require. Our local cities such as Metairie, Kenner & Marrero also have commercial and health industries to include banks and hospitals. Our sign installers are trained and fully equipped to provide safe professional installations on high rise buildings that cannot be accessed by standard man lifts and need to be installed using swing staging.
Our installation management teams work with our survey teams to propose the ideal and best hardware systems to be used for securing our oversized signs the best way possible to any type of building construction. At Alternative Signs, instead of looking at the easiest, quickest way we can install a sign system for a client, we look for the best, strongest, most secure way in which to set up our client's signage. At Alternative Signs, we service all signs according to the IBC (International Building Code).
Alternative Signs & Graphics, LLC has an outstanding sign service and maintenance safety record. We have never had any incident whatsoever involving one of our signs. Alternative Signs has also never had a job related injury at any of our project sites. Please call Alternative Signs for your next sign installation project. We guarantee our installation crews will set up your sign the right way and on time.
Common Sign Types Serviced
Channel Letter
Pylon Signs
Monument Signs
Exterior Signs
Back-Lit Cabinet Signs
Electronic Signs
Dimensional Letters
Building Signs
Large-Scale Banners
Wall Signs
Job Site Signs
Parking Signs
We look forward to working with you and your team to complete your project on time, and on budget. Please contact us today and learn more about how we can help you!