Best Sign Service in Hammond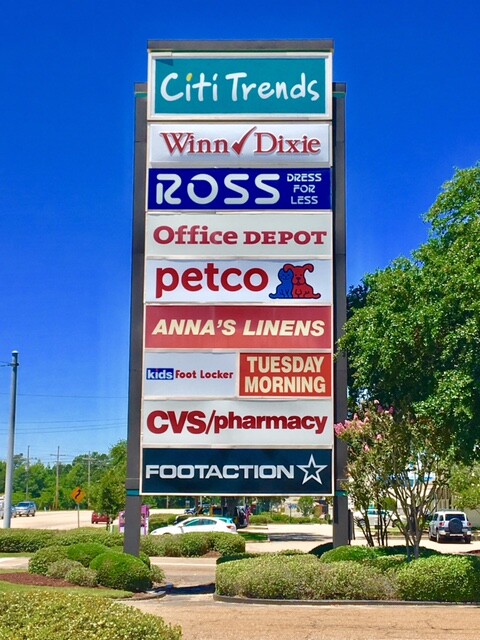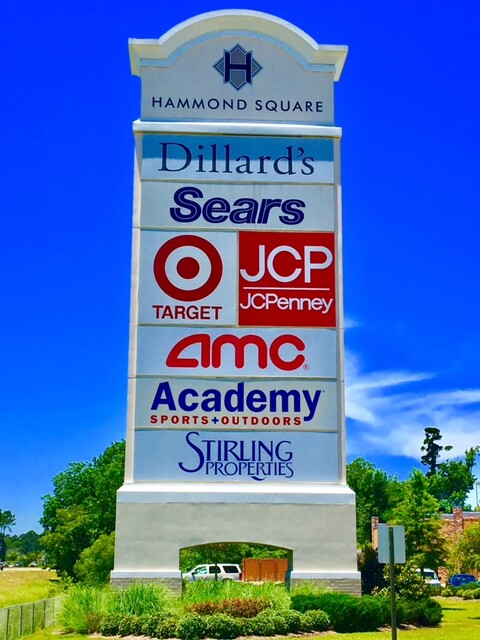 Alternative Signs has been servicing and installing signs in Hammond Louisiana for over 30 years.  Hammond is an old city that is still expanding and is very pro-business which pulls in large retail clients such as Petco, who just opened a brand new location and contacted our company to oversee their sign project from start to finish.  We surveyed their new building throughout the construction phase, completed a detailed survey on the building when construction was completed, procured permits through the city of Hammond and installed their expansive sign package on their new building.
Alternative Signs is the number one sign contractor in the area for sign installations, surveys, service, permits, and removals. Alternative Signs is the prime sign contractor used at all of the local malls and shopping centers such as Hammond Square and Town & Country Plaza. We have participated in several sign installations, re-images, and facelifts and sign removals at several shopping centers throughout the region. We completed the expansive sign removal for Sears at the Hammond Square Mall which we were very sad to see go. We also work on sign projects for other major national retailers such as Academy and Home Depot. Our company also recently completed a reimage for the Children's Place in Hammond. Reimaging your brand and your signs is a great way to attract new customers.
Parking Lot and Area Lighting
Alternative Signs offers sign service, parking lot lighting service and area lighting service in this area.  We dispatch sign service crews daily to Hammond to troubleshoot and repair all types of signs and lighting.  Our service technicians and administrative staff keep in contact with landlords, mall management, and store managers to ensure all rules and requirements are met prior to going to a site which eliminates unnecessary travel.
Our Impact on Hammond's Local Culture
Alternative Signs works closely with the administration and staff at Southeastern Louisiana University around which the great city has seen the bulk of its recent growth. Our company was the sign contractor used for installing the signage on their newly renamed stadium, installing directional signs throughout their campus and installing signs in their concourse. It is always a pleasure to work with our many college campuses throughout the state of Louisiana.
The state Renaissance Festival takes place here over several weeks and brings in people from all around the world. Alternative Signs is the number one provider for promotional signage for the local and national vendors that work this event.  They contact our company year after year for us to manufacture and install their promotional signage. Call us today for your promotional signage needs.
For any of your Hammond signage needs, please call Alternative Signs. We would love to get you on our schedule!